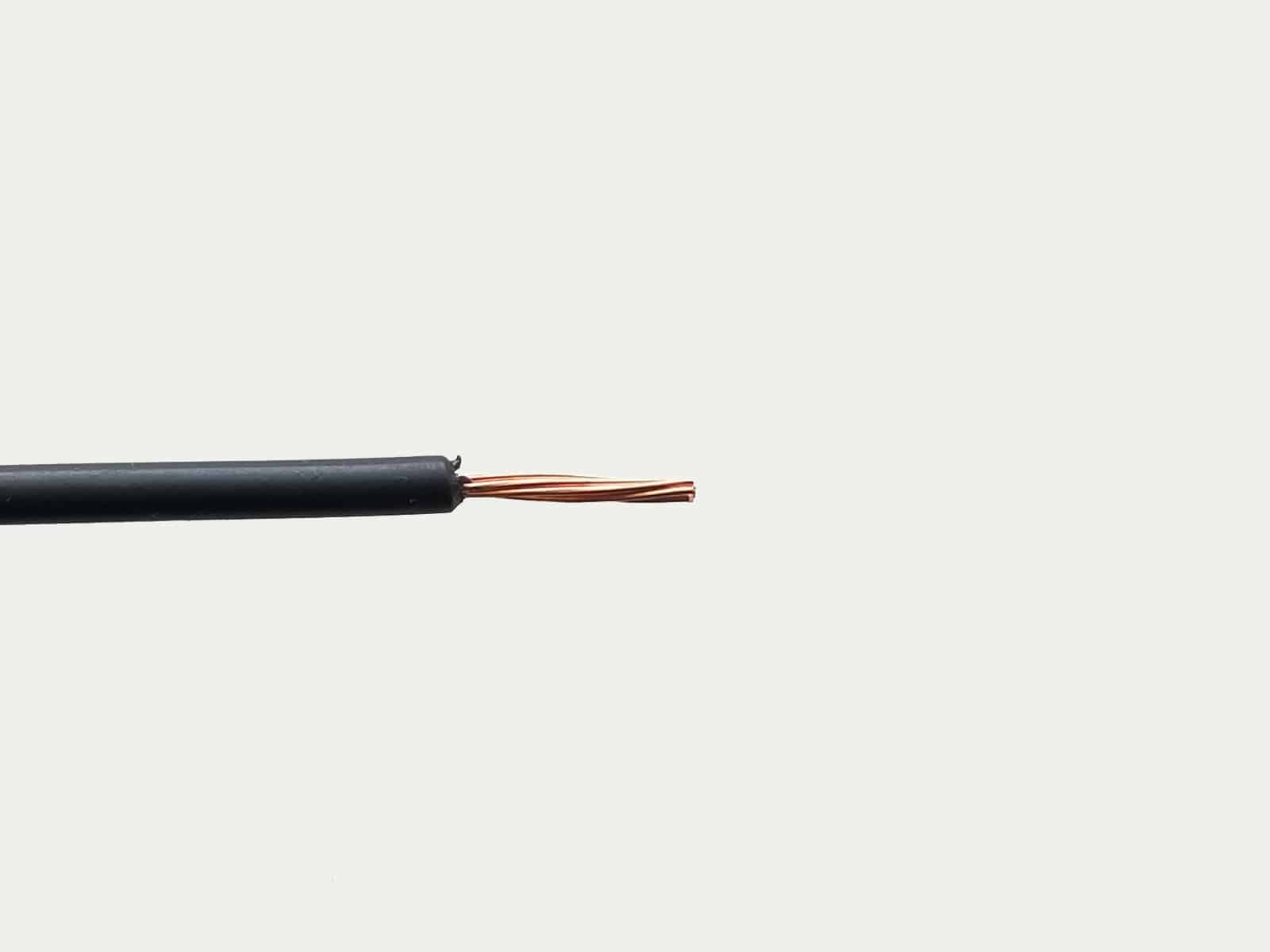 14 USE-2 Direct Burial Single Conductor Copper Wire
Price is PER FOOT. Sold in 5 ft increments up to 1,000 ft.
Next-Day Delivery is available and adds 8¢ per foot to the price.
14 GA AWG
XLP USE-2 OR RHH/RHW-2 Building Wire
Direct burial cable
Underground wire does not need conduit
7-strand copper conductors
Gas and oil resistant
Sunlight resistant
C(UL) RW90 100 V Listed
600V solid 90° C
UL Listed as XLP USE-2 or RHH/RHW-2 per Standard 44 and 854
45 mil thickness insulator thickness
.161 outside diameter
Product Information
Applications for Building Wire:
Type RHH/RHW-2/USE-2 is appropriate for use in general-purpose wiring for lighting and power in residential, commercial, and industrial buildings.
You can use direct burial 14 AWG cross-linked polyethylene insulated (XLP) copper wire and cable in wet, dry, or locations at temperatures not to exceed 90°C or 194°F (with ampacity limited to that for 60°C (140°F conductors) as specified by the NEC (National Electrical Code).
Suitable for use in low leakage circuits requiring a dielectric constant of 3.5 or less.  A typical application is for use in photovoltaic module (solar panel) installations. RHH/RHW-2/USE2 is also used in aerial applications, raceways, and conduits.
You may also know XLP USE-2 RHH RHW-2 Copper Building Wire as:
USE-2 Copper Building Wire
2 Copper RHH Wire
2 Copper RHH Cable
2 Direct Burial Electrical Cable
2 Direct Burial Power Cable
2 Underground Service Entrance Cable
The 7-strand conductors of XLP USE-2 RHH RHW-2 Direct Burial Copper Single Conductor Cables are made of stranded annealed bare copper insulated with chemically cross-linked polyethylene (XLP)
COLOR: Black
PRODUCT WEIGHT: .021 lb/ft.
We ship the next business day or same-day (for an additional fee) from central Illinois to U.S. customers.
Expedited Shipping is available if you place your order by 12 NOON Central Time.
PLEASE NOTE: We can't accept returns on cut wire unless we have made a mistake in the cut, shipped the wrong item, or if the wire is defective in any way.
Related Products