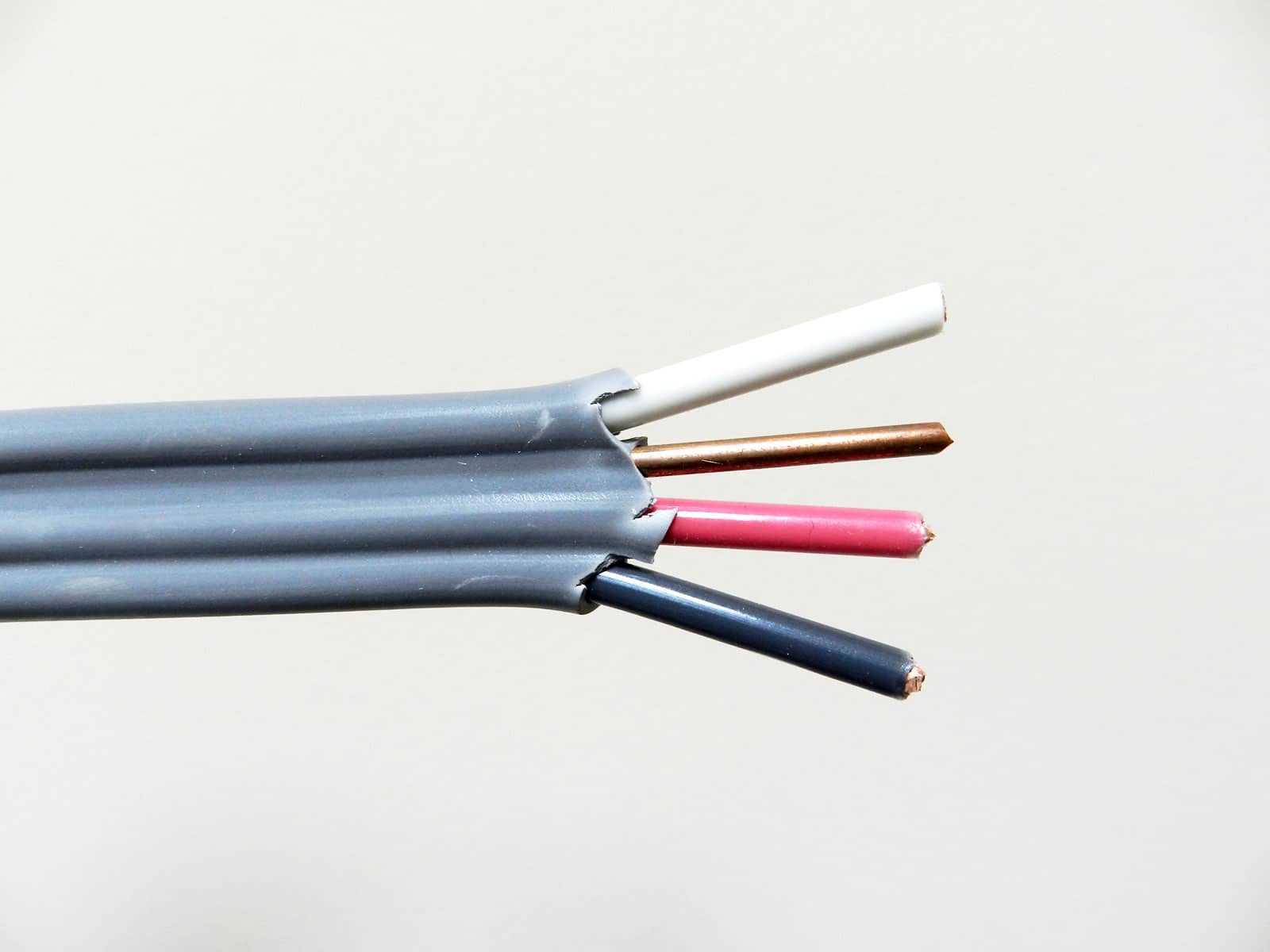 10/3 UF-B Outdoor Direct Burial Wire
Sold in 5 ft increments up to 1,000 ft.
Next-Day Delivery is available and adds 70¢ per foot to the price.
10 GA AWG
UF-B
Underground wire doesn't need conduit
600V 90° C
3 Conductors with ground
Black, white, and red solid soft drawn copper conductors
Overall jacketed gray PVC
Product Information
Applications for Underground Wire:

Install 10/3 UF-B Underground Direct Burial Outdoor Wire and Feeder Cable directly underground without conduit and use as feeder wire for outdoor lighting, motors, and other applications.
Use type UF-B where the wire is exposed to direct rays of the sun or underground, including direct burial outdoors. The maximum voltage rating for Type UF-B wire is 1000 volts.
You may also know 10/3 UF-B Underground Direct Burial Outdoor Wire as:
10/3 UF-B Direct Burial Wire
10/3 Copper Underground Feeder Cable
10/3 Copper Direct Burial Feeder Cable
10/3 Branch Circuit Wiring Cable
10/3 Solid Copper Direct Earth Burial Cable
10/3 Underground PVC-coated copper wire and cable
The three conductors of 10/3 UF-B underground burial wire are made of solid annealed bare copper that is covered in a black, white, or red PVC jacket. The ground wire is solid bare copper.
Use underground 10/3 UF-B underground PVC-coated copper wire and cable as interior wiring in wet, dry, or corrosive locations at temperatures not to exceed 90°C or 194°F (with ampacity limited to that for 120°C (120°F conductors) as specified by the NEC (National Electrical Code).
PRODUCT WEIGHT: .191 lb/ft.
We ship the next business day or same-day (for an additional fee) from central Illinois to U.S. customers.
Expedited Shipping is available if you place your order by 12 NOON Central Time.
PLEASE NOTE: We can't accept returns on cut wire unless we have made a mistake in the cut, shipped the wrong item, or if the wire is defective in any way.
Related Products